Goals:
To educate new comers to the Church on the biblical values upon which Calvary Tabernacle is built and operates and that they come through the New Members Class.
The mission is to attract, retain and develop men and women to embody a Christ-like lifestyle and to gain knowledge and understanding into the teachings and core beliefs of Calvary Tabernacle. We are raising up God's leaders to take their rightful place in the church.
Procedures For a Non-Member, New Convert or an Individual Transferring Membership to become a Member of Calvary Tabernacle:
All are welcomed to participate in the New Members Class if that is their desire. There are a few basic steps one must follow in order to become a privileged member with full voting rights of Calvary Tabernacle. Whether you are a visitor or you probably have been attending Calvary for sometime or someone transferring from another assembly or religion; someone seeking to find God, who wants to have a deeper understanding and knowledge of who He is.
Must be baptized in the Name of Jesus
Must be filled with the Baptism of the Holy Ghost
When one meets these or fulfills these requirements the next step is to become a part of the New Birth experience by attending the New Members Class where they are exposed to a series of Bible-based lessons on:
The Essentials & The Bible
Repentance
Water Baptism
Baptism of the Holy Ghost
Your Pastor & Leaders; and
Receive the Right Hand of Fellowship at Calvary Tabernacle and introduced to the assembly and all areas of ministry.
The new members class meets on Sunday mornings at 9am by the baptistry.
Contact Person: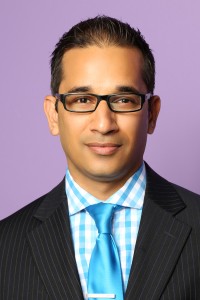 Min. Vish Maraj contact