OUR PURPOSE
The Pastoral Ministry is centered around providing CARE
for the membership to ensure that everyone is accounted for and
in fellowship. The mission is to develop disciples so that they will become
actively involved in the work of the ministry, and build fellowship
within the center of influence so that everyone will
operate in the spirit of unity.
This is achieved through providing compassionate care, counseling, and visitation to the sick and bereaved and engaging in helping people at the altar. The team focuses on welcoming our guests to ensure their experience at Calvary is very comfortable and pleasant one as well as mentoring new members to seamlessly assimilate them into the local church.
---
Contact person: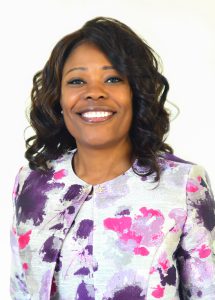 Min. Judith Garrick, Executive Director Contact
The Pastoral Ministry touches the church and the world in 5 ways.
With Care
The Care Pastors oversee the physical and spiritual well-being of the membership ensuring that all members are continuously accounted for and fully engaged and participating in the vision of Calvary. Under their care, new members are mentored and assimilated into the fellowship, young people's needs are addressed and the sick and bereaved are ministered to.
Team Leader – Sis. Carol Beckles
With Hospitality
This area of ministry ensures that everyone attending our church services feels like they are the most important person that ever walked through our doors. The experience starts in the parking lot, continues with greeters at the doors and ushers who enhance the contact by escorting our guests to their seats and concludes as our guests leave the parking lot. Additionally they address special needs of leaders and ministering guests seated on the pulpit.
Team Leaders – Bro. Dalton Brown and Sis. Andrea Brown
With Altar Work
Conversion mostly takes place at the altar so altar workers encourage people responding to the altar call by inviting them to repent of their sins, get baptized in the name of Jesus and receive the infilling of the Holy Ghost. This area of ministry deals with "newborns" into the Kingdom so workers undergo much sensitivity training as well as in-depth doctrinal training to receive respondents in a structured Bible based manner.
Team Leader – Bro. Wayne Tulloch
With Counseling
Using skills developed in the professional arena we provide guidance to our members in various areas of their spiritual, personal and family life. We pray for them and give scriptural advice to help them make sound Christian decisions in areas such as pre-marriage, marriage, parenting and general life issues.
Team Leader – Elder John Williams
With Compassion
Addressing areas of financial hardship/funerals, the loss of loved ones and special occasions this ministry aims to address difficult situations that might exist in member's lives. Each need is dealt with on an individual basis to see what assistance is needed.
Team Leader – Elder Milton Allen