Sis Janice Stewart, Women's Ministry Leader Contact
Purpose:
The purpose of Calvary Tabernacle's Handmaidens is to exalt the Lord Jesus Christ in all we do by providing services, ministries, and resources that encourage and empower women and young girls to deepen their relationship with the Lord. We are called to be handmaidens in God's service. We have been chosen to serve and to attend to each other, to promote unity with a sense of family and sisterhood becoming women of Christ's influence in the world.
The Handmaidens Women's Group organizes conferences, retreats, luncheons, prayer breakfasts and many other events for all ages. The sub-groups that fall under the Women's Ministry are:
BLUSH
BLUSH is an acronym for Before Leading You Seek Him. The group was started with the purpose and intent of encouraging the young women of Calvary to grow spiritually. To create an environment where they can establish strong relationships with other like-minded women so that they can draw strength from each other when their faith is being tested. Ages 26- 35
Contact: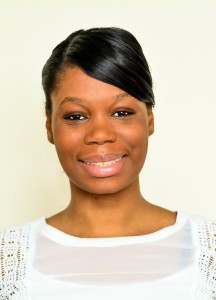 Sis. Shanakay Walker, BLUSH Group Leader  Contact
SUPREME
SUPREME is an acronym for Sisters United in Prayer, Righteousness, Empowerment, Modesty and Excellence. Ages 36-46
Contact:
Sis. Davia Edwards, SUPREME Group Leader  Contact
Sisters Of Purpose (S.O.P)
"Sisters" –We are uniquely processed for Kingdom Service!
Sharing with and listening to a sister's heart
A sister's touch that will impact and make a difference
Sisters unwrapping their gifts together
Ages 47-54
Contact:
Sis. Donna Weekes, SOP Group Leader  Contact