OUR PURPOSE
To create a climate of worship and life transforming experience
using the arts & prayer that will reach beyond our walls, 
penetrate the homes of everyone within a 20 mile radius
and draw them into the sanctuary to encounter the glory of God.
---
Contact person: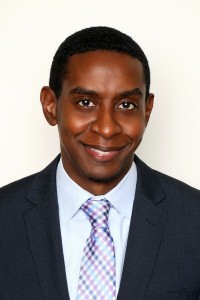 Elder Robert Stewart, Ministry Leader  Contact
Executive Director – Sis. Audrey Hyatt
The Prophetic Ministry touches the church and the world in 5 ways.
****Training is Available in all areas*****
Music

Our Praise Team, Special Groups, Soloists, Award Winning Choir and musicians set a powerful climate.
Main Adult Choir age 18+; practices 3x mthly; Vocal Ministry during church services, special events both inside and outside of the sanctuary.
Praise Team: Select group of singers chosen to lead praise and worship. They select and minister songs that create worshipful atmosphere.
Main Band: Supports choir ministry and consists of Lead and Backup Keys, Organ, Bass Guitar and drums. Team practices with whichever group they will be performing with.
Soloists Team: Identify, train and prep soloist for in house or external ministry events. The individual soloist is tasked with inspiring and encouragement through song.
Special Choir/Groups Team: Music groups selected for special occasions; namely; Men's Choir, Women's Choir, Youth Chorale, Kids Choir and Select Adult Choir- These choirs practice to perform at least 3 times annually.
Participate in this ministry!!

Fine Arts

Our dancers, actors, speech team and skit team illustrate and inspire.
Youth Chorale: The team consists of a group of talented young upcoming stars who love to serve the Lord.  Their main focus is to use their vocal talents to inspire congregants to lift up worship to God in song.  They participate in numerous special events, particularly youth revivals and at Christmas events in addition to weekly services in the sanctuary.  Members of this special group also get to participate in the youth competition of our Annual Tri-State event that brings together young people from all walks of life across the Tri-State region.
Dance Team: Interprets musical selections in the form of creative movement that Glorifies God while they edify and encourage the body. There are 3 Female groups ; Kids age 5-12, Youth age 13-18 and adult 19 and up. The boys of all ages have a Step Team and are continually accepting new recruits.
Play/skit Team: Responsible for crafting 5-7 min. skits which skillfully and artistically illustrate the story/focus. Team Leaders coordinate with main speaker to come up with ideas that complement the message.
Drama Production Team: This Team oversees 2 major Musical productions annually. They are supported by elaborate Sets, Custom props, Sound, Lighting, Actors, Singers and Dancers.
Speech Team: This team is tasked with the role of creating, preparing  and performing expressive speeches in the sanctuary and outside. Presentations will range from monologue to groups up to 15 people of all ages.
Participate in this ministry!!
Prayer

Our prayer team, prayer events team and 24hr prayer line team keep us connected to God.
Daily Prayer: Daily 5am Prayer Line Call. Call into the church's conference call number at 605-313-4820 using the code 469774.
Annual 10 Day Fasting/Prayer Day: This team coordinates these specific events from Theme choice to assignment of participants for the daily/nightly schedules for all age groups.
All Night Prayer Meetings: This team preps and oversees quarterly all-night prayer. They are responsible for incorporating all focus group members as lead participants within the programs.
Special Prayer Needs: This team responds to special needs that come into the prayer log. The team prays over the need and responds with a call or in person visits. Urgent prayer requests are passed to the pastors and transmitted to the church office depending on the nature of the need.
Participate in this ministry!!

Audio Visual
This ministry is responsible for adding to the overall climate with sound reinforcement, lighting effects, projection, video and photo capture.
Sound: Maintain and manage sound/acoustics for all church events. They are assigned via roster but staff must always consist of Booth controller, Sound Runner, Stage and recording technicians.
Lighting: Maintain and manage mood lighting for services and events. The assigned technician will ensure that stage, wall, curtain, color lights, intelligent lights and house lights are fully operational for all events.
Projection: Prepares and creates slides for all services and prepares videos for playback. All technicians on the rotating roster must present slides in a timely responsive manner.
Video Capture/ Live stream: This team captures video from 3 cameras during services, multiple shots are written to one Master DVD; which is given to the sales team at the end of each service. Live stream is simultaneously sent to webserver for hosting. Team members consist of 3 Camera people, 1 Switch Director, 1 Computer technician.
Photography: This team captures services and special events through photography and is staffed by 4 individuals who rotate on a monthly roster. The unique moments caught by photos are placed in the church's archive database or on social media. Occasionally the team will also do outreach (example-Convoy of Hope) as well as photo-booth events.
Participate in this ministry!!

Help us touch the world. Join the Prophetic Ministry!